Welcome to Thankful Baptist Church!
Thankful Baptist Church
1501 East Watauga Ave.
Johnson City, TN 37601
Rev. C. Danny Johnson
Pastor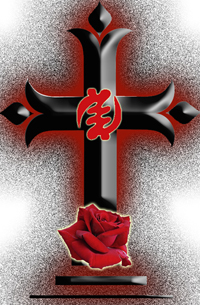 Thankful Baptist Church


Our Church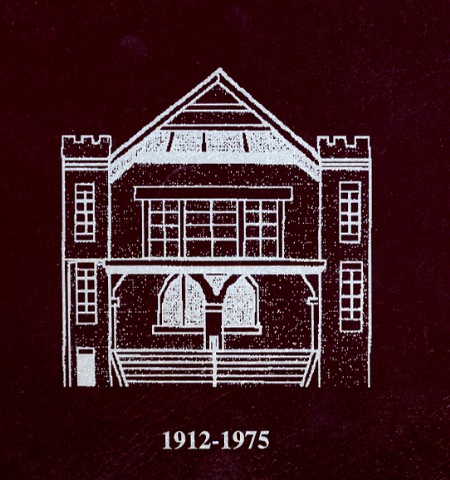 1 the desert shall rejoice, and blossom as the rose.
2 It shall blossom abundantly, and rejoice even with joy and singing: the glory of Lebanon shall be given unto it, the excellency of Carmel and Sharon, they shall see the glory of the LORD, and the excellency of our God.
3 Strengthen ye the weak hands, and confirm the feeble knees.
4 Say to them that are of a fearful heart, Be strong, fear not: behold, your God will come with vengeance, even God with a recompense; he will come and save you.
5 Then the eyes of the blind shall be opened, and the ears of the deaf shall be unstopped.
6 Then shall the lame man leap as an hart, and the tongue of the dumb sing:

Isaiah35

Rev. Horace Leftwich founded Thankful Baptist Church in 1872. As we appreciate our physical founder, Isaiah 35 anchors us to our spiritual founder, Isaiah's vision. That vision embraced the Christ and anticipated dry places giving birth to roses and those deemed weak receiving strength. A time was foreseen when the knowledge of God would prevail over trials and handicaps. Isaiah prophesied of a time when the acts of God would bring vision to those who had not been able to see. Truly this is the charge of Thankful Baptist Church. We are determined to fulfill the call of God to be a place where those who have struggled with darkness can find light through the Word of God: Where hope will outweigh despair and love will overcome disdain. This church is 130 years old, but our birth was foreseen in days long past, and still we strive. The material contained here reveal who we are today, but not who we will be, one day. So, we continue to press toward the mark of the high calling, in Christ Jesus.

If you find yourself in our area, we invite you to fellowship with us. We are a church that actively seeks to find new opportunities to fulfill the will of God. Let us pray together about what the will of God in YOUR life might look like.

God Bless You,

Rev. C. Danny Johnson, Pastor


Statement of Faith

The following Statement of Faith is not a condition of membership. Rather it represents the basic faith of our purpose in Christ. It is designed to help you become better acquainted with the teaching emphases you are likely to encounter here.

We firmly hold to Unity in the Essentials of the Christian faith, Liberty in the Non-Essentials and in all things Love! The basis of our unity is our faith in Jesus Christ, Son of the Living God, as the leader of our lives and the only who can forgive our sins and our adherence to the Bible as the inspired, infallible Word of God. We seek unity of understanding in our statement of faith, yet we do not suggest that we must agree on all things pertaining to our walk in Christ.

We require for church membership just what was required in the New Testament: one must be a believer in Jesus Christ as the only Son of God and be willing to identify with Jesus Christ, baptism by full immersion, and a willingness to continue in faithful discipleship. We welcome to our fellowship every person, regardless of previous affiliation, who shares willingness to conform his/her life and practice to the guidance of the Scriptures.

The Essentials We Believe

1. About God
God is an uncreated spirit who is the absolute and sole Creator and Ruler of the universe, perfect in all His attributes. He has eternally existed in three persons: the Father, the Son (Jesus Christ), and the Holy Spirit. There three are co-equal and are one God. God is perfect in holiness (without sin), infinite in wisdom, measureless in power, everywhere present, and eternally existent.

2. About Jesus Christ
God, because of His compelling love, sent His Son, Jesus Christ, into the world to save sinners by His atoning death on Calvary. Jesus Christ is the Son of God; co-equal with the Father. Though being equal with God, He surrendered His prerogatives of deity and came to earth to pay the debt for man's sin. He existed in the beginning with God, and was God.

He was then conceived through the power of the Holy Spirit and born of a virgin. Jesus became a man, lived a sinless human life, revealed the mind of God in His teaching, performed miracles exactly as described in the Bible, and offered Himself as the per sacrifice for the sins of all people by dying on a cross. He arose from the dead, bodily, after three days to demonstrate His power over sin and death; to restore us to life and to eternal with God. He ascended to Heaven's glory and will return again to earth to reign as King of Kings, and Lord of Lords and judge all people based on their acceptance or rejection of Him. Jesus is the Head of the church and the only way to bridge the gap of sin between God and people, thus He is the only way to have a relationship with God now, and eternal life with God in heaven.

3. About The Holy Spirit
The Holy Spirit is a divine being, co-equal with the Father and the Son as God. He is present in the world to make mankind aware of our need for Jesus Christ and to convict the world concerning sin, righteousness, and judgment. He also lives in every Christian, and provides the Christian with power for living, understanding of spiritual truth, and guidance in doing what is right. He helps the Christian to become more like Jesus in thought, word, deed, and character. The indwelling of the Holy Spirit is a divine guarantee which seals all Christians unto the day of redemption. He gives every Christian a spiritual gift or gifts to be used in a ministry of unity in the church. As Christians we seek to live under His control daily.

4. About The Bible
The Bible is God's message to all mankind. It was written by human authors, under the supernatural guidance of the Holy Spirit. It is the supreme source of truth for Christian beliefs and living. Because it is inspired by God, it is truth without any mixture of error or contradiction and the final authority on all matters of faith and practice.

5. About Human Beings
We are made in the spiritual image of God, to be like Him in character and live in an eternal, loving relationship with Him. We are the supreme object of God's creation. Mankind ruined that perfection when he chose to sin. Although every person has worth as a creation of God and tremendous potential for good, all of us are marred by an attitude of disobedience toward God called "sin." Sin separates people from God and causes many problems in life. Only through accepting Jesus as the only one who can forgive your sins and by making Him the leader of your life can you spend eternity with God in heaven. Those who reject or ignore Him will suffer God's wrath for their sins and will suffer eternally in hell.

6. About Salvation
Salvation form the eternal penalty of sin, is provided solely as a free gift from God. We can never make up for our sin by self-improvement or good works. Only by trusting in Jesus Christ as god's offer of forgiveness, exemplified by a repentant (changed) life, open confession of our faith in Jesus, baptism by immersion in water, and obedience to His Word (the Bible), can we be saved from sin's penalty. The outward evidence of our salvation to all mankind is a life of righteousness and true holiness.

7. About Baptist
Baptism is by complete immersion in water, as commanded by Jesus, upon a person's submission to Christ Jesus as Lord. All who repent and believe on Christ as Savior and Lord are to be baptized. Baptism secures remission of sins and the gift of the Holy Spirit and is an essential part of salvation. The gives several reasons for baptism: to follow Jesus' example, to obey what Christ commanded; to wash away our sins; to follow the New Testament example; to live a new life; to be clothed with Christ; and to respond with a clear conscience to God.

8. About The Church
We believe that the church called the Bride of Christ is the spiritual body of Christ, was established on the day of Pentecost, and is given the mission of strategically and effectively pursuing God's purpose on earth. We believe that Christ established one universal church that is both nondenominational and united. It is not limited to only one institution or denomination, but consists of all who have placed their trust in Jesus Christ to provide redemption for their sins. We believe that no person can be in a relationship with Christ apart from His church. The Bible commands Christians to gather together to devote themselves to the teaching of the Bible, fellowship, communion ( or the Lord's Supper), Prayer, service within the church and outreach to the world. Wherever God's people meet regularly in obedience to this command, there is the local expression of the universal church. The church is a gathering place for love, support, encouragement, accountability, service, worship, growth, and mission with people who share a common bond in Christ. We are not a denomination. We have no earthly headquarters, councils, convention, synods, presbyter, delegation or any other governing body outside the local, autonomous congregation, and never plan to have this, for Christ is our Head and has given the leadership of His church to pastors/elders. There is no human authority higher than the pastors/elders in the local assembly.

9. About Communion
The Lord's Supper, consisting of the elements bread and juice is the symbol expressing our sharing the divine nature of our Lord Jesus Christ, a memorial of His suffering and death, a prophecy of His second coming, and is enjoined on all believers "until He comes!" Although not a command of Scripture, we follow the precedent set by the Christians in the New Testament by observing communion on a weekly basis.

10. About Eternal Security
We believe God gives eternal life trough Jesus Christ and that Christians can be secure in that salvation. Our salvation is kept and maintained by the grace and power of God and not by one's self-effort. Although God wants us to be secure in our salvation, there are ample warnings in the Bible that those who have named the name of Jesus Christ can lose their salvation if they continue to live a life of continual disobedience to God.

11. About Eternity
People were created to exist forever. Physical death seals the eternal, spiritual destiny of each person. For all mankind, there will be a resurrection of the body into the spiritual world and a judgment that will determine the fate of each individual. We will either exist eternally with God through forgiveness and salvation, or eternally separated form God by sin. To be eternally in union with God is Heaven. To be eternally separated from God is Hell. Heaven and Hell are real places of eternal existence.
---
To contact the Church Clerk, please use the link below.
Churchclerk@thankfulbaptistchurch.com
---